Fellowship. Learning. Helping.
View upcoming events by calendar and category: VIEW CALENDAR
St. Peter's members, guests, and visitors enjoy the fellowship of getting together for a diverse range of weekday and Sunday activities. From local panel discussions to group trips, the varied interests of St. Peter's always generates terrific activities.
Faith-Based Events Will Light Paths
Events and programs for men, women, children, youth adults, couples, and families can add fellowship, learning, and a growing faith within St. Peters and for applying one's faith in the world of schools, workplaces, extended families, careers, and across multi-generations.
A National Family Of Events
With over 6,100 Lutheran Church Missouri Synod congregations across the USA and thousands more globally, millions of singles, couples, families, youth, and seniors can get together locally and nationally. LCMS holds events and conventions for youth and adults from all congregations.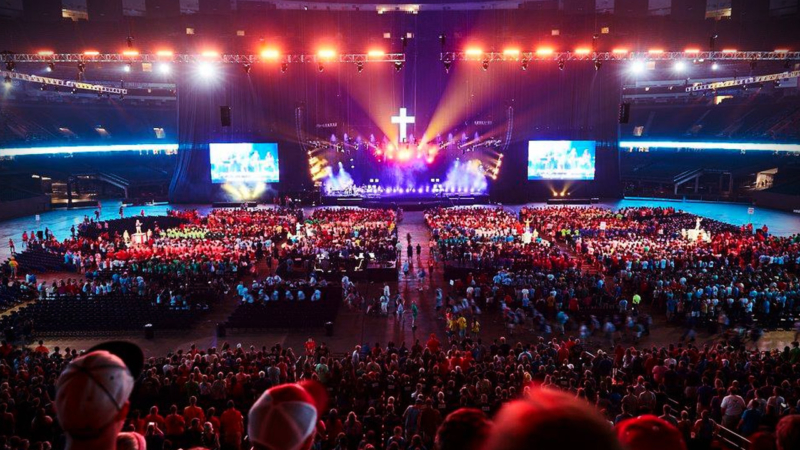 Event listings include details. For questions contact an event's leader or the Church Office.
Make a reminder to CHECK THE CALENDAR
Share With Others
The National March for Life official program will be held on Friday, January 24, 2020 on the National Mall in Washington, D.C.at the Washington Monument. The official program begins with a rally at 12 noon, and a time of musical reflection at 11:00 a.m. There will be jumbo-trons for easier viewing. LCMS Information on Participation and Events: LCMS hosts a night-before hotel…
Chili Bowls, Soup Bowls, Entrees, & Desserts Member-brought chili, soup, and crocks for members and their invited guests to enjoy dinner and desserts. Yes, we're lookin' for cookin' members to bring food! The beverages and 65″ HD TV are being provided. Arrive Early, During, or Late.  Stay A Little or A Lot. ST. PETER'S MEMBER RSVP: People + Food, If Any, That…
(Reviewers) "Martin Luther is without a doubt one of the most important figures in Western Civilization. His actions not only reformed Christianity, but also shaped the direction in which Europe developed and opened the door for additional reform and individual freedoms. "Luther" the movie does a fine job at highlighting Luther's actions prior to and during the Reformation. "