The church conference call system is available for St. Peter's committees, volunteers, and as-needed for special discussions, events, and presentations. Participants' and Host Code available via church office.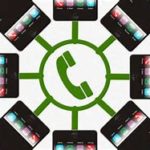 General Dial-In Instructions
Dial-In: (425) 436-6383 (Participants and Host)
Host (a) enters Main Code# and then is (b) prompted to enter the Host Code.
Participants dial-in and are prompted to enter Main Code.
Participants can dial-in early and are placed on hold until Host dials in.
Host Instructions
To Mute Participants' Lines (i.e. on guest speaker presentations, etc): Press *5 once to mute all participants.
To Unmute: Press *5 again to return the conference to open conversation mode.
To Know How Many Participants: Press *2 for a system count of participants.
Online Dashboard showing callers is optional for identification of participants and other features.