You may be visiting on your own, with family, or meeting a friend. Arrival is easy whether for 8:45am Adult Bible Study, for the 10am Service, or both.
Upon Arrival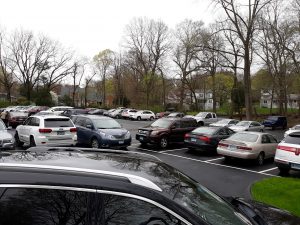 Main Entrance Enter the driveway closest to the St. Peter's sign; drop off or drive to rear.
Parking Lot's of it newly repaved on three sides of the church allows 95+ vehicles including handicapped spots. It's all-weather smooth and easy in and out.
Our Three-Buildings On both sides of the sanctuary sit church-owned homes including the Parsonage.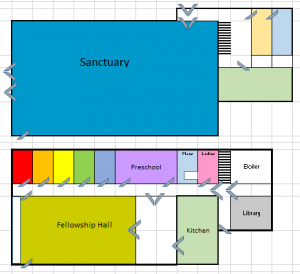 Entering and Getting Around Inside
Walking Inside Three door entry options; (a) Glass doors to main Sanctuary at front driveway, (b) Door at the Lower Level from rear parking lot, and (c) Doors on north-side entry and for wheel chairs.
Bathrooms Two locations: Lower Level hallway plus upstairs in rear hallway near offices.
Sunday Bible Study 8:45am Fellowship Room – Lower Level. Join two dozen plus others led by Pastor Beinke. Hot coffee and baked goods. Open seating among a dozen round tables.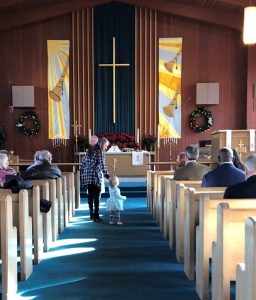 Sunday Service 10am – 11am Sunday services are an hour in length. Around 9:50am, Pastor enjoys saying hello at rear of the sanctuary.
Communion Sunday services include Holy Communion. Visitors can introduce themselves during pastor's pre-service hello sharing. Communion information is also found in each service's Bulletin.
Post-Service Sundays vary, especially by season, and if there's a coffee hour afterwards it will be noted in the Bulletin and/or shared by the pastor at the service's conclusion.
Renovations Are Coming To St. Peter's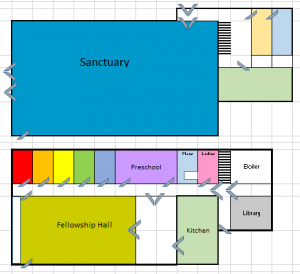 Special interior and exterior improvement projects – funded without debt – are targeted for completion in 2020.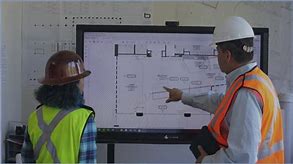 Watch for updated facades, entrances, paints, surfaces, and a re-imagined Lower Level with refreshing of the Fellowship Room, bathrooms, classrooms, and more!